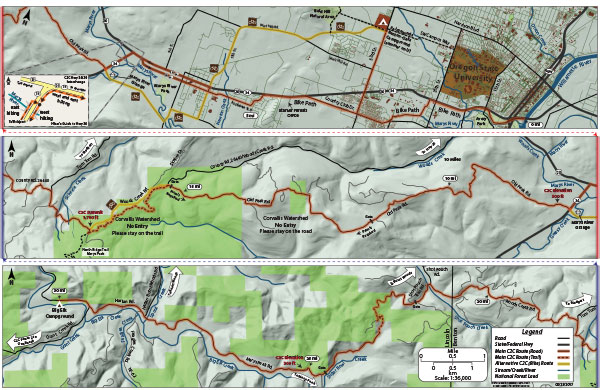 Trail Maps
---
The C2C Trail map & guide is sold at the following locations: Corvallis: Bike & Hike, Corvallis Cyclery, Peak Sports; Philomath: Bicycle Stage One, Soft-Star Shoes; Newport: Bike Newport, Newport Chamber of Commerce; Salem: Salem Summit Company.
If you don't reside near these businesses you can order a map from us for $10. Just submit the form below!
For the eastern half of the C2C Trail (Corvallis to Big Elk Campground), we offer a slightly outdated PDF here (complete and up-to-date map PDF coming soon!).